HYDRAULIC SHOCK ABSORBER UNITS – TYPE HSAU
HYDRAULIC DAMPING UNIT – TYPE HSAU
Only hydraulic damping in the closing direction
Design solutions of hydraulic shock absorber units type HSAU with features.
Shock absorbers with two or three damping stages with adjustable damping characteristic.

Complete hydraulic damping unit included shock absorber, housing and attachment flange can be located on the one side or on both sides as a tandem application.

Closing spring to initiate disc closing acceleration at the start of flow transient.

Additional torque in closing direction with lever and weight which is the most often used practice or only accumulator.
Installation on check valves, in any position or pipeline angle.

HSAU.

EXT

HSAU.

RET
IMPORTANT
There are possible enormous flow losses in this solution which is equivalent to financial losses. The flow losses are caused as a consequence by both disc/flap weight and the extra weight of lever with ballast. For this solution please see HYDROMAT's automatized hydraulic shock absorber units .
SYSTEM DESIGN FOR HIGH PERFORMANCE OF DAMPING TORQUE CONTROL
Classical solution
This is a classical solution for pump protection. This solution includes a check valve, butterfly tilting or swing check type , equipped with hydraulic damping unit TYPE HSAU and gate or butterfly valves for isolation of the water flow.
Quick and easy "Plug and play" installation on different types of check valves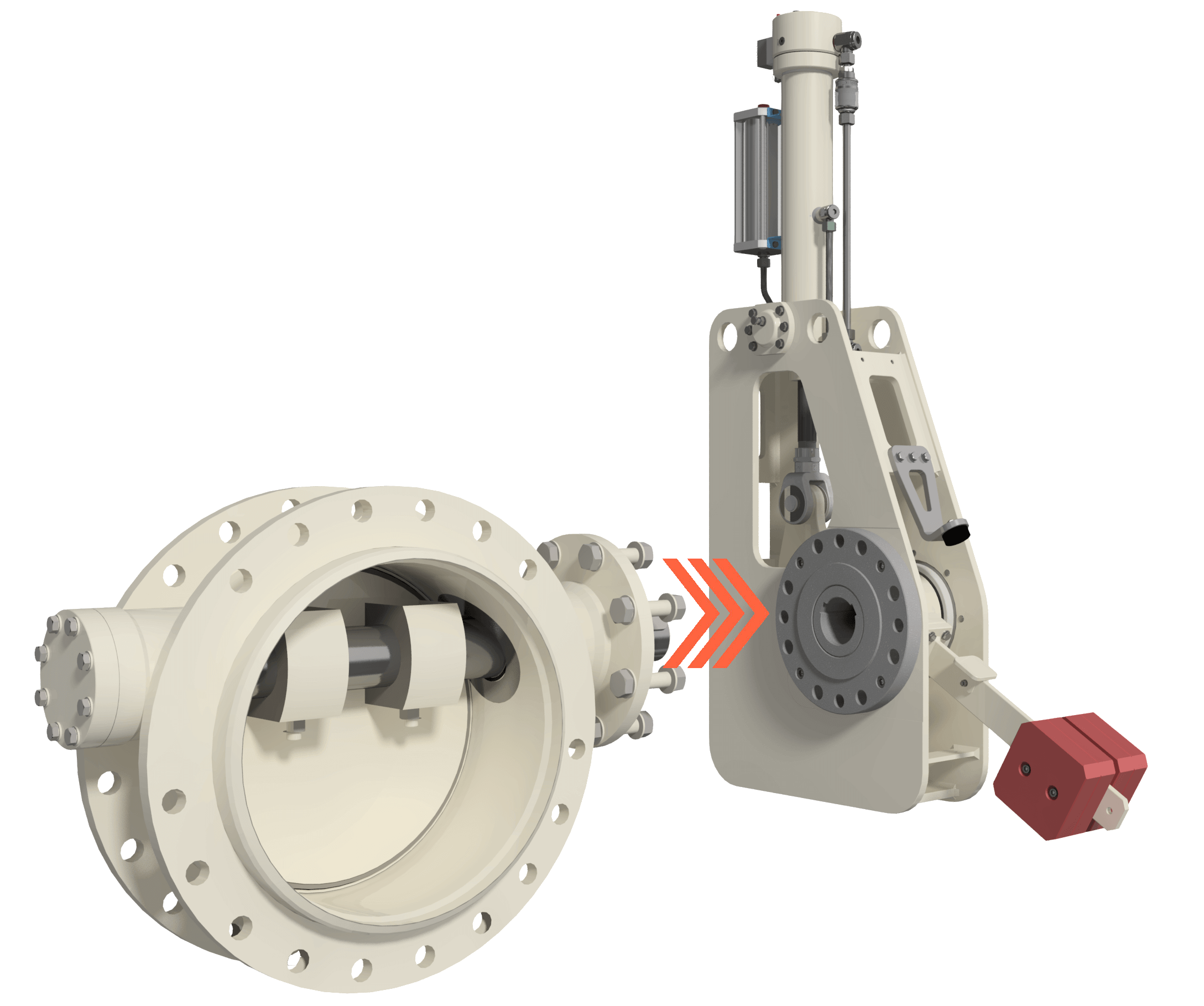 Mounting system based on iso 5211 flanges